A Blooming Forever Auction to benefit the
THE ANTHROPEDIA FOUNDATION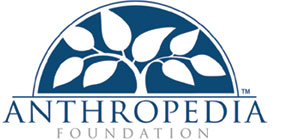 About the Anthropedia Foundation
As the rates of lifestyle and stress-related illness increase worldwide, the Anthropedia Foundation offers solutions to foster health and happiness that are adapted to the 21st century.
Anthropedia is a non-profit foundation that promotes well-being through health and education initiatives. It is led by an institute of experts from the fields of medicine, psychology, art, education, and public health. Members of the Anthropedia Institute examine the most effective, scientifically proven practices from their fields and design comprehensive strategies to improve physical, mental, and social well-being.

Based on the findings of the Institute, the foundation creates resources that teach people ways to cultivate healthy lifestyles, psychological resilience, character development, and self-awareness. Anthropedia's resources are simple, practical, and powerful, and can be used by individuals, professionals, and organizations seeking an effective approach to achieving and sustaining well-being. Founded in the United States , Anthropedia is opening branches in Monaco and Switzerland . This will allow the foundation to advance the Science of Well-being internationally, develop multi-lingual and multi-cultural educational resources, and form strategic partnerships. To learn more about Anthropedia, please visit www.anthropedia.org.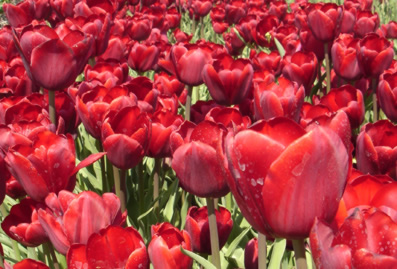 The highest bidder for the new Tulip Cultivar will receive:
The ownership of the complete stock of this new tulip variety from Blooming Forever's Gold collection (commercial value € 45000)
The privilege of giving this new tulip species a name of your choice. This new name can vary from a person's name to an event or organization's name, whatever you prefer!
The official name certificate approved by the Dutch Authorities, which will be handed over to you by either a celebrity and/or by one of the Blooming Forever founders.
An official "Name-Giving Ceremony" with national & international press coverage, which will be organized by Blooming Forever, however, costs of the event are at the new owners expense.
Official registration of the new tulip at the Board of Plant Breeder Rights.
Delivery of your tulip stock to the worldwide destination of your choice.
Help to connect with an experienced tulip bulb grower in the Netherlands who will grow and multiply the tulip stock on your behalf.
A commercial plan to enable you to gain revenue from this investment.
An official (sample) planting of your tulip at The Blooming Forever Garden of Fame at the "Keukenhof Flower show", the World Famous Outdoor Tulip Show in the Netherlands .
For more detailed information please call Blooming Forever at: +31 (0) 252 424433.

Auction opens June 9 at 9 a.m. and closes June 13 at 1 a.m.
Place your bids at www.bloomingforever.com